Introduction to Sewing (Set your own date)
Details
Conducted by: Azzah of @sewfabby
Skill Level: Beginner (Basic Workshop)
Time: 10am - 3pm
Fee: RM160
What is included in the fee:
- Sewing materials for making either a tote bag/ pencil case/ pajama pants
- Free flow of thread, sewing tools to be used during the workshop
- Notes
- Use of sewing machine
About
This workshop is suitable for those who wants to start sewing, and has zero or basic knowledge on sewing.
Introduction to Sewing Machine (parts, basic maintenance)
Type of stitches (straight, zig zag, attaching zipper)
Participants will sew on practice sheets before starting with fabrics
Learn to make a tote bag/ pencil case from scratch
Learn how to take measurement, draft a pattern and prepare for a sewing project
At the end of the session, participants will bring home their very own tote bag or pencil case!
This class is also suitable for children from 6 yo and above
Book Now
1. Proceed to checkout and select PICKUP for the delivery method.
2. Select the DATE and TIME of the workshop in the pickup details.
3. Fill out all the necessary details and click continue to the next step.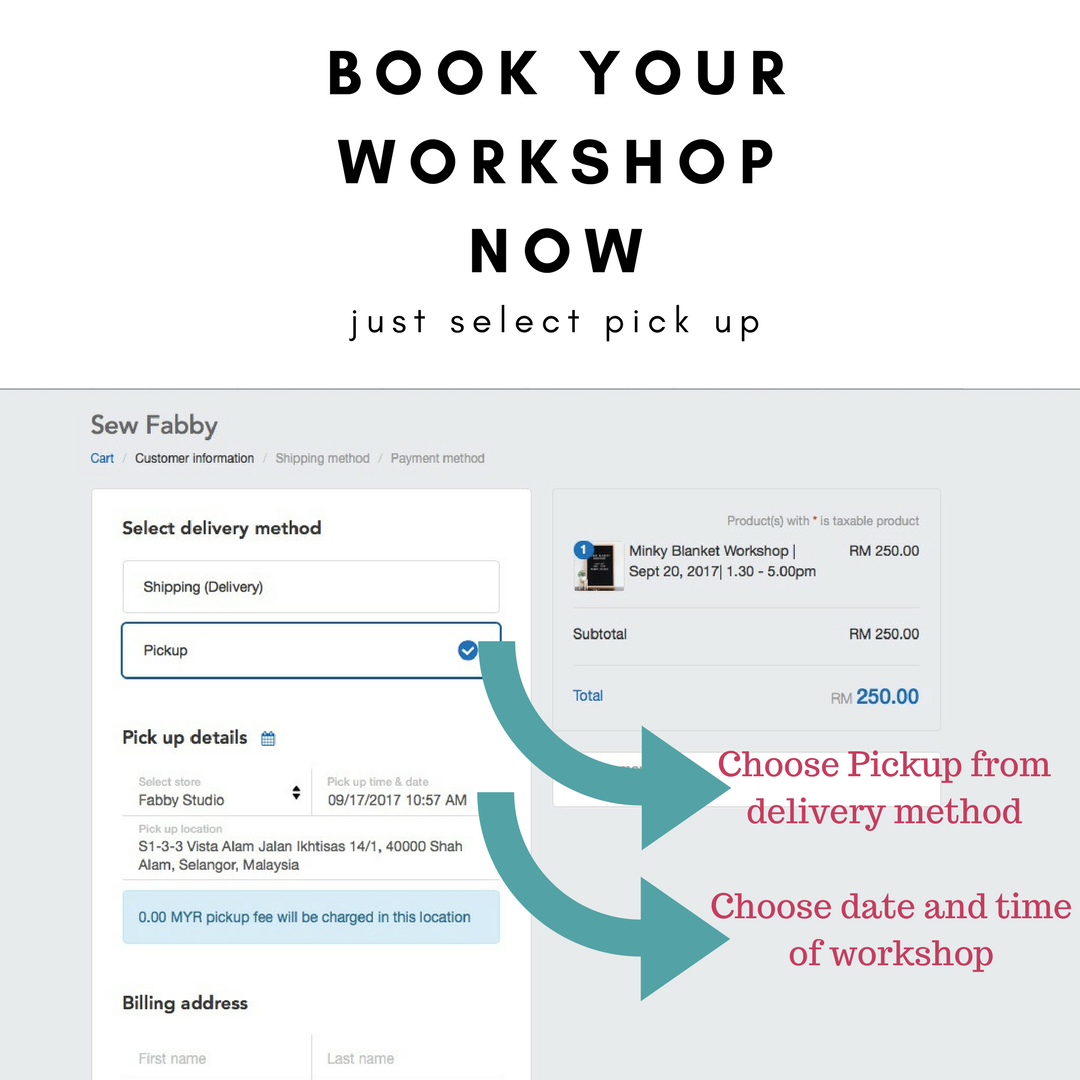 Booking Terms & Conditions
Course fees are required to be paid on booking to secure your place.
If the course is cancelled by Fabby.Studio (i.e. minimum course numbers not reached) you may choose to receive either a full 100% refund, or transfer payment to a later workshop.
If you are unable to attend on the day, for any reason, there will be no refunds. But you are allowed to transfer payment to a later workshop.
---